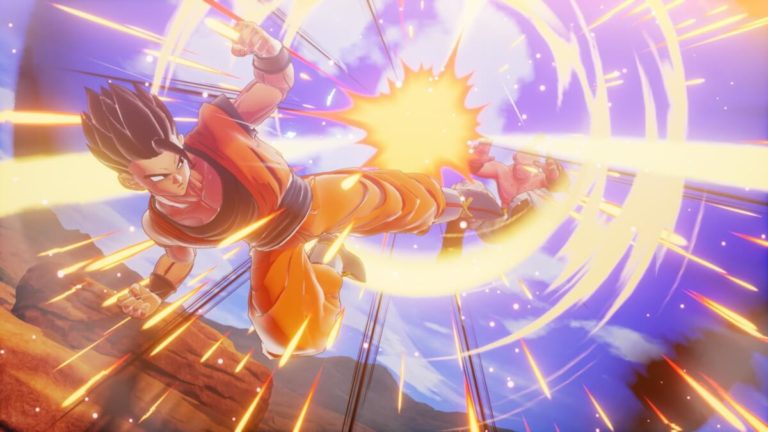 Das alte Jahr ist vorbei und was gäbe es da jetzt besseres als einen Blick auf die Gaming Neuheiten des Monats zu werfen? Besonders passend wenn der Weihnachtsmann oder die Weinachtsfrau Gutscheine oder Geldgeschenke gebracht haben? Los gehts!
Diesen Monat erwarten uns einige Bombentitel wie zum Beispiel eine Reihe von Titeln der Atelier-Reihe für die Nintendo Switch! So können sich Switch-Spieler bereits ab dem 13. Januar mit dem Atelier Dusk Trilogy Deluxe Pack ins JRPG-Getümmel werfen. Das Pack beinhaltet die drei Titel Atelier Ayesha: The Alchemist of Dusk DX, Atelier Escha & Logy: Alchemists of the Dusk Sky DX und Atelier Shallie: Alchemists of the Dusk Sea DX. Wem das Pack für Reguläre 89,99€ zu Teuer ist kann sich die Titel auch einzeln kaufen.
Das absolutes Highlight diesen Monats dürfte wohl ungeschlagen Dragon Ball Z: Kakarot sein! Dieses RPG erscheint am 17. Januar sowohl für PC, PlayStation 4 als auch Xbox One. Während dessen erscheint für Nintendo Switch Tokyo Mirage Sessions ♯FE Encore. Publisher Square Enix bleibt sich indess seiner Treu und ermöglicht es ab dem 23. Januar neulinge und hardcore Fans in die Welt von Final Fantasy Cristal Chronicles zu tauchen. Die Remastered Version des einstigen GameCube-Titels ist dann für PlayStation 4 und Nintendo Switch verfügbar.
Hand aufs Herz, auf welchen Titel freust du dich am Meisten?
Diese spannende Games erwarten uns diesen Monat!
Titel
Plattform
Datum
Kaufen
Link-a-Pix Deluxe
Switch
02.01.2020
Nintendo
Dr. Kawashimas Gehirn-Jogging für Nintendo Switch
Switch
03.01.2020
Nintendo
Blackmoor 2
Switch
06.01.2020
Nintendo
AO Tennis 2
Switch
09.01.2020
Nintendo
Technosphere
Switch
10.01.2020
Nintendo
Aborigenus
Switch
10.01.2020
Nintendo
Drunk-Fu: Wasted Masters
Switch
10.01.2020
Nintendo
The Blind Prophet
PC
10.01.2020
Steam
Atelier Dusk Trilogy Deluxe Pack
Switch
13.01.2020
Nintendo
Atelier Escha & Logy: Alchemists of the Dusk Sky DX
Switch
13.01.2020
Nintendo
Atelier Ayesha: The Alchemist of Dusk DX
Switch
14.01.2020
Nintendo
Super Mega Space Blaster Special Turbo
Switch
14.01.2020
Nintendo
Atelier Shallie: Alchemists of the Dusk Sea DX
Switch
14.01.2020
Nintendo
The Alliance Alive HD Remastered
Switch, PS4
16.01.2020
Amazon
Romance of the three Kingdoms XIV
PC, PS4
16.01.2020
Steam
Maitetsu: Pure Station
Switch
16.01.2020
Nintendo
Sorry, James
Switch
16.01.2020
Nintendo
Super Crush KO
Switch
16.01.2020
Nintendo
Regina & Mac
Wii U
16.01.2020
Nintendo
Dragon Ball Z: Kakarot
PC, PS4, XB0
17.01.2020
Amazon
Tokyo Mirage Sessions ♯FE Encore
Switch
17.01.2020
Nintendo
Gordian Quest
PC
20.01.2020
Steam
Moons of Madness
PC, PS4, XB0
21.01.2020
Steam
Temtem
PC, PS4, XB0, Switch
21.01.2020
Steam
Oddworld: Strangers Wrath HD
PC, Switch
23.01.2020
Nintendo
The Walking Dead: Saints & Sinners
PC
23.01.2020
Steam
Final Fantasy Cristal Chronicles Remastered
PS4, Switch
23.01.2020
Nintendo
Kingdom Hearts III: Remind
PS4, XB0
23.01.2020
WARHAMMER 40,000: SPACE WOLF
Switch
23.01.2020
Nintendo
Commandos 2 HD Remaster
PC, PS4, XB0, Switch
24.01.2020
Steam
Praetorians HD Remaster
PC
24.01.2020
Steam
Neon District: Season One
PC
27.01.2020
Steam
Pillars of Eternity II: Deadfire
PC, PS4, XB0, Switch
28.01.2020
Amazon
Warcraft III: Reforged
PC
28.01.2020
Blizzard
Warhammer Underworlds: Online
PC
28.01.2020
Steam
Prison Princess
Switch
30.01.2020
Nintendo
Never Again
Switch
30.01.2020
Nintendo
Skellboy
Switch
30.01.2020
Nintendo
Aviary Attorny
Switch
30.01.2020
Nintendo
Ascendant Hearts
Switch
30.01.2020
Nintendo
Willy Jetman: Astromonkey's Revenge
Switch
31.01.2020
Nintendo
Ash of Gods:Redemption
Switch
31.01.2020
Nintendo
HYPERCHARGE Unboxed
Switch
31.01.2020
Heroland
Switch
31.01.2020
Nintendo
Reknum
Switch
31.01.2020
Nintendo
Bridge Constructor Ultimate Edition
Switch
31.01.2020
Nintendo
Indie Gems Bundle - JRPG Edition
Switch
31.01.2020
Nintendo
Not Tonight: Take Back Control Edition
Switch
31.01.2020
Nintendo
Milo's Quest
Switch
31.01.2020
Nintendo
Super Battle Cards
Switch
31.01.020
Nintendo
Touchdown Pinball
Switch
31.01.2020
Nintendo
Monster Energy Supercross 3 - Special Edition
PS4
31.01.2020
PS4
Halo Beats!
Steam
31.01.2020
href="https://store.steampowered.com/app/1224900/Halo_Beats/">Steam
Null & Peta -Invasion of the Queen Bug-
Steam
31.01.2020
href="https://store.steampowered.com/app/1181520/Null__Peta_Invasion_of_the_Queen_Bug/">Steam
The Spirits of Kelley Family
Steam
31.01.2020
href="https://store.steampowered.com/app/1215710/The_Spirits_of_Kelley_Family/">Steam
Divine Miko Koyori
Steam
31.01.2020
href="https://store.steampowered.com/app/1147450/Divine_Miko_Koyori/">Steam
I'm Calling The Cops!
Steam
31.01.2020
href="https://store.steampowered.com/app/1225940/Im_Calling_The_Cops/">Steam
Madhouse
Steam
31.01.2020
href="https://store.steampowered.com/app/1098650/Madhouse/">Steam
BUBBERKNUCKLES
Steam
31.01.2020
href="https://store.steampowered.com/app/1168210/BUBBERKNUCKLES/">Steam
Skatemasta Tcheco
Steam
31.01.2020
href="https://store.steampowered.com/app/619320/Skatemasta_Tcheco/">Steam
Brass Town Wrestling
Steam
31.01.2020
href="https://store.steampowered.com/app/1023680/Brass_Town_Wrestling/">Steam
Kwaidan
Steam
31.01.2020
href="https://store.steampowered.com/app/1066430/Kwaidan/">Steam
HyperDot
Steam, Xbox One
31.01.2020
href="https://store.steampowered.com/app/876500/HyperDot/">Steam
href="https://www.microsoft.com/de-de/p/hyperdot/9NVVJ8TBD7KP?activetab=pivot:overviewtab">Steam
Deepsea Salvor
Steam
31.01.2020
href="https://store.steampowered.com/app/1059640/Deepsea_Salvor/">Steam
Oil Wars
Steam
31.01.2020
href="https://store.steampowered.com/app/1208830/Oil_Wars/">Steam
Coffee Talk
XBox One
31.01.2020
href="https://www.microsoft.com/de-de/p/coffee-talk/9N17CM38WNN8?activetab=pivot:overviewtab">XBox